Download our Women's Guide to Long Term Care
P
rotection
Long Term Care is a Women's Issue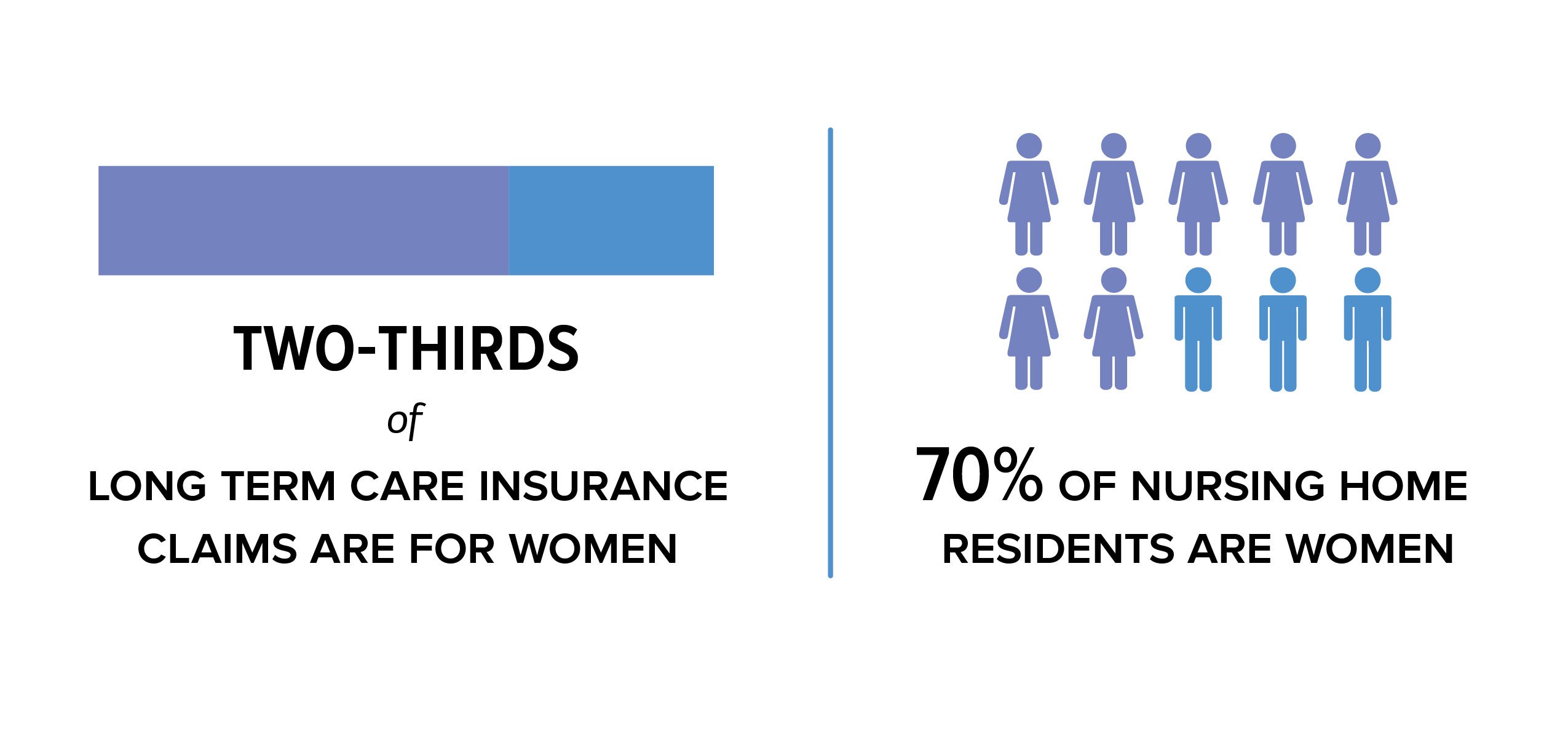 Having choices and protecting retirement assets and family savings from long term care costs is important to everyone, but it is especially significant for women.
Learn more in this comprehensive 28-page educational guide.



Women lead busy lives taking care of children, parents, households, careers, community activities and more. And as they are busy taking care of all these things, they often put off taking care of their own future needs. Consider the following:
Women are more likely to need long term care.
Women live about 5 years longer than men.
Women over the age of 65 are twice as likely to be living alone.
Women are ten times more likely to reach age 85 than men.
Women are more likely to be caregivers.
Today, 7 in 10 unpaid caregivers are women. Most of them balance caregiving with jobs and families.
Women who provide care for an ill or disabled spouse are almost six times as likely to suffer depressive symptoms.
Women who spend 9 or more hours per week providing care double their risk of coronary heart disease.
Women don't abandon their caregiving responsibilities because of employment, but they lose an average of $25,484 in Social Security benefits, and some $565,000 in lifetime earnings and $67,000 in pension benefits.
Guide is provided by Genworth Financial.
Newman Long Term Care has focused exclusively on long term care planning solutions since 1990. We have helped 25,000 families plan for the consequences of an extended care event. We work with individuals, businesses and associations to create the best solution for the end-users' needs. Our consumer centered approach means we focus first on our policyholders, not on profits. Because of our relationships, we believe we can offer more long term care insurance solutions than any other agency in the country.
We represent insurance plans from leading carriers such as LifeSecure, Lincoln MoneyGuard, Mutual of Omaha, Nationwide, National Guardian Life (NGL), OneAmerica/StateLife, Securian, Thrivent, and Transamerica.
This consumer website is meant for use by Minnesota residents and is meant for education purposes only. DISCLAIMER AND PRIVACY POLICY
Copyright © 2018 Newman Long Term Care. | All Rights Reserved Newman Long Term Care is a Thrivent Financial company